Marysville Convention & Tourism will host "Kansas' Local Architecture: History, Place, and Identity," a presentation and discussion by Liz Kowalchuk at 2 p.m. on Sunday, August 8, at Marysville City Hall, 209 N. Eighth St.
Everyone is invited to attend the free program, which will feature architecture of regional and state significance.
The program is made possible by Humanities Kansas.
Local architecture contributes to a community's past and present identity. Buildings that line main streets reflect continuity, resilience, and place. This presentation uncovers stories of Kansas's everyday built environment and considers what happens to these structures over time.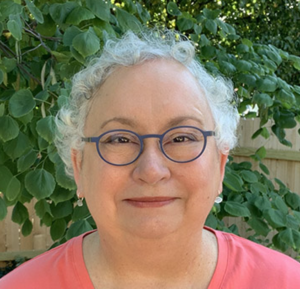 Liz Kowalchuk is an Associate Professor of Museum Studies Program and the Visual Art Department at the University of Kansas.
She made a recent visit to Marshall County to prepare for her presentation.
A faculty member at the University of Kansas for 25 years, Kowalchuk teaches in the Museum Studies Program and the Visual Art Department with emphasis on arts education. A life-long involvement in the arts as well as a fascination with the everyday built environment drives her to explore Kansas communities, museums, and thrift shops and make things from items found in unexpected places. She regularly speaks and gives workshops about these topics and has published in the major journals in her field.
"We are very excited to bring Professor Kowalchuk to Marysville for this presentation," said Toby Carrig, the city's tourism director. "We invite people from throughout the region to attend what I believe will be an entertaining and educational presentation.
"And we look forward to providing similar programs in the months to come."
"Kansas' Local Architecture: History, Place, and Identity" is part of Humanities Kansas's Crossroads Conversations Catalog, featuring presentations, discussions, and workshops designed to spark conversations in the Sunflower State.
This program is part of the Crossroads: Change in Rural America initiative anchored by the
Smithsonian Institution traveling exhibition of the same name. Crossroads promotes fresh thinking about the history, culture, and future of Kansas.
For more information about "Kansas' Local Architecture: History, Place, and Identity" in Marysville, contact tourism director Toby Carrig at 573-292-7709, check out visitmarysvilleks.org, or look for Visit Marysville on Facebook.
About Humanities Kansas 
Humanities Kansas is an independent nonprofit spearheading a movement of ideas to empower the people of Kansas to strengthen their communities and our democracy. Since 1972, our pioneering programming, grants, and partnerships have documented and shared stories to spark conversations and generate insights. Together with our partners and supporters, we inspire all Kansans to draw on history, literature, ethics, and culture to enrich their lives and serve the communities and state we all proudly call home. Visit humanitieskansas.org.