Pony Express 120 Gravel Dash
October 17, 2020 @ 7:30 AM

-

7:30 PM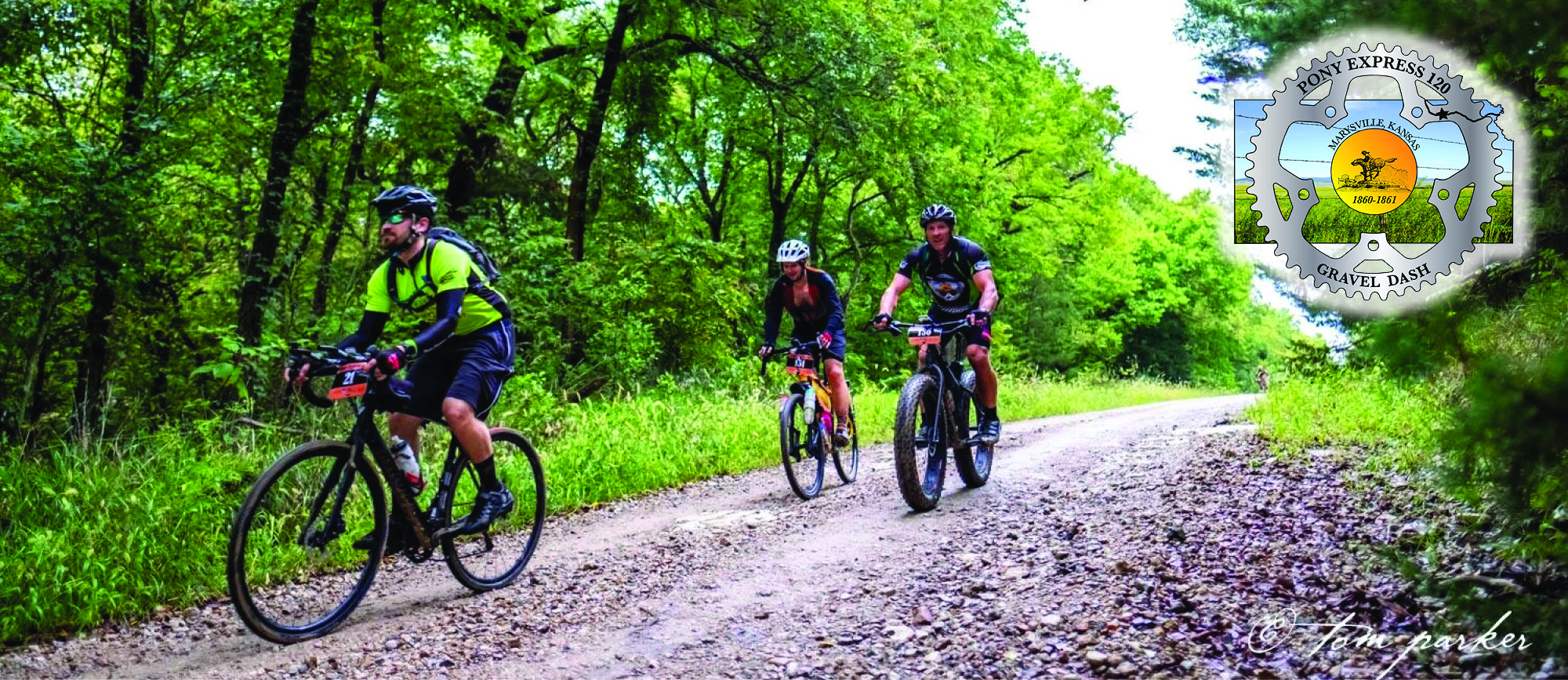 Please note, due to COVID-19, the Gravel Dash has been moved from September 12 to October 17.
Marysville Chamber of Commerce & the Black Squirrel Cycling League bring a history-filled grass roots gravel event to the beautiful North Eastern part of Kansas with the annual Pony Express 120 Gravel Dash on October 17, 2020.
The Pony Express 120 Gravel Dash, celebrating it's 6th Anniversary offers riders a challenging new route every year. Filled with historic Pioneer trails that cross our routes in the Marshall County area and beyond.
Riders in the 120 will be challenged with over 7,000 feet of climb with a wide range of road conditions, including gravel, lime stone, flint rock, "B" roads, two track, single track and this year a section of private land that will include cow trails and creek crossings. Giving the riders a taste of what it must have been like to travel across the prairie like a Pony Express rider or a pioneer on the California & Oregon Trails. Enjoy "A Ride Back In Time" as riders past by 100 year old lime stone homesteads, barns, lost towns and historic pioneer landmarks that will excite a riders curiosity to see whats around the next bend. If only the homesteads could whisper in the ears of our riders as they pedal by, with stories of how they came to past and the struggles of those that lived there.
We offer a 70 mile route for our riders as well, with the same type of challenges and scenery as the long course just in a shorter distance.
For more info on categories and registration info, visit https://www.bikereg.com/Confirmed/45353.